Update Your Existing Elevator
We specialize in either full or partial elevator modernizations.
Based on a detailed consultation, we provide our customers with expert recommendations to meet their specific needs. We work directly with building owners and architects to either update individual elevator components or perform a full system redesign.
It is important to keep the elevator system updated to maintain safety, passenger comfort, and to adhere to the latest code requirements of the building. Modernizations also provide a smoother ride and improved aesthetics. Because all the equipment we use is non-proprietary, it gives the building owner flexibility in bidding for maintenance contracts, does not require any special tools, and technical support is available to any elevator company.
Contact our team to schedule an on-site consultation to assess your modernization needs.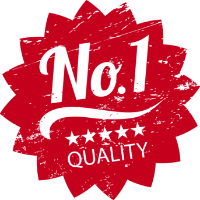 Our customers rate us #1 in quality and satisfaction